Feb 26 2018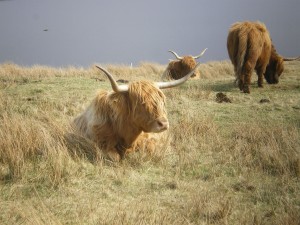 Scottish Tenant Farmers Association
News Release
 26th February 2018
NEW LAND FOR NEW FARMERS WELCOMED BY STFA
The Scottish Tenant Farmers Association has welcomed the Scottish Government's announcement that over 1,000 hectares of public land is to be made available to new farmers to attract people to farming. Forestry Enterprise Scotland, Scottish Water, Highlands and Islands Enterprise, East Lothian and Highland Councils will all release land across Scotland this spring sufficient for around 50 new farmers.  This initiative has sprung from the work of the New Starter Farm Group established by Richard Lochhead and continued by the Farming Opportunities for New Entrants group under Cabinet Secretary Fergus Ewing.
Commenting on the initiative STFA director Angus McCall said: "Access to land is the single most inhibiting factor for aspiring new entrants to agriculture and it is great news that, through these public bodies, the Scottish Government has found 1,000 ha of land that could be made available to new entrants. We understand that these are parcels of land, spread throughout Scotland, which could support part-time farming enterprises.  Most of this land will be Forest Enterprise land which has not been planted under trees, rather than fully equipped farms.  This represents the first rung of the farming ladder where enthusiastic new entrants can start from scratch with a small flock of sheep on 50 acres of grazing in Perth-shire or growing vegetables on a couple of acres in East Lothian before making a longer-term commitment to taking on a rented farm.
"Farming opportunities are scarce at present with very little land available to rent, which will be of concern to new entrants in 10 year starter farms, the first of whom will be looking for the next rung on the farming ladder in just over 4 years time. However, this may all change post Brexit with falling farm incomes and a stricter support regime which may well stimulate the letting market as the prospects for landowners to draw down subsidy payments simply for owning land disappear.
"Downturns in agriculture, while difficult for existing farmers, often represent opportunities for new entrants, especially if their livelihood is not dependent on earnings from farming. This government initiative is timely in allowing new farmers to be in place so they can take advantage of any openings as they appear".